Evening BBQ Brunch
The Hottest Evening Brunch In Town
Round up your posse every Thursday for the BBQ Brunch at Brasserie 2.0. Be rewarded with Texas-sized steaks, ribs, briskets, burgers and enough grilled seafood to fill a ten-gallon hat. To wash it down, we'll be pouring you bottomless glasses of "moonshine" cocktails.
When: Every Thursday 7 p.m. to 11 p.m.


How Much?
Regular Package - AED 345 per person inclusive of soft beverages.
Sparkling Package - AED 485 per person inclusive of house pouring and soft beverages plus selected cocktails.
Kids from 5 to 12 - AED 170
Picture this - The Wild West Meats Dubai, Complete with Cowboys and a Smoking Grill – You Got It!
Diners at The Hottest Evening Brunch in Town at Brasserie 2.0, will be unbelievably spoilt for choice with an exquisite range of dishes bursting with flavour.
Experience mouth-watering beef from the outdoor smoker, which has been slowly cooking for 12 hours to melt in your mouth.
Revel in the choice from the outdoor live cooking islands where you can handpick your BBQ cuts and watch them being cooked in front of your very own eyes.
The al fresco evening BBQ brunch lets you savour in the slow-cooked smoky beef short ribs, beef brisket, pulled chicken and beef chorizo - all from the smoker.
Also on offer are a selection of prime steak, minted lamb chops, classic cowboy hotdogs and homemade burgers, roasted up to perfection at the BBQ Charcoal Grill station! The handmade burgers promise to be an explosion of flavour teamed with your choice of caramelised onion, chutneys and salad to make the ultimate personalised BBQ classic! We have the freshest Tennessee chicken wings in Dubai, that are coated in a secret sizzling sauce served alongside crudités with a blue cheese dressing, promising to leave your taste buds tingling. If that's not enough to whet your appetite, enjoy the prepared to order assorted kebabs, succulent meats, juicy poultry and flavoursome lamb, which are all available from the outdoor BBQ grill.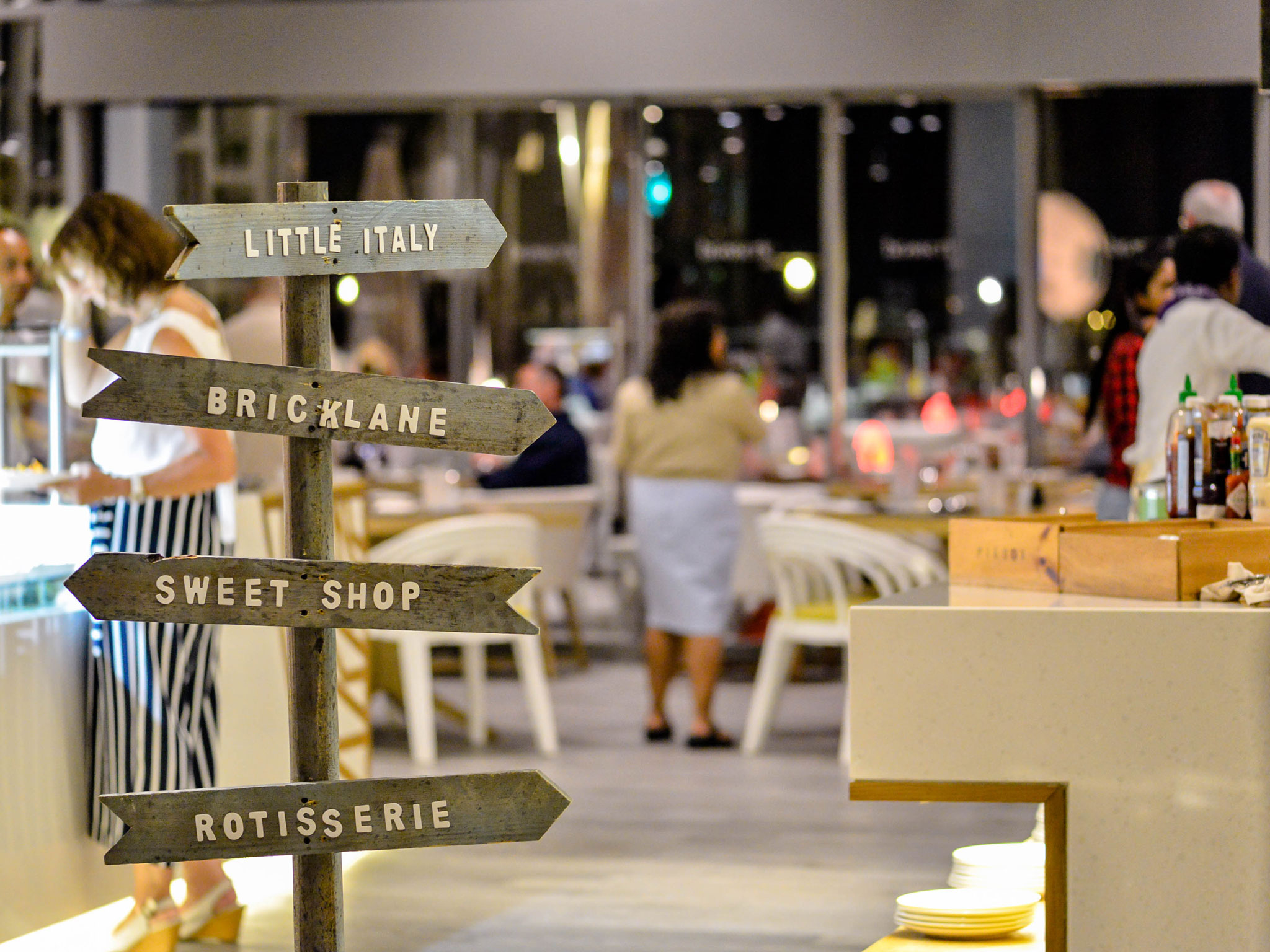 If you still have room, there are plenty of options even for the sweetest tooth! Everything from fresh delectable cakes and pastries, an ice cream bar and a popping, popcorn machine! For guests who prefer savoury, there's a whole host of various cheeses served with juicy grapes and crackers.
Brasserie 2.0 also features an outstanding open plan kitchen with over 10 live cooking islands, where diners and cowboys alike will be unbelievably spoilt for choice with an exquisite range of dishes bursting with flavour.
Taking place on the stunning terrace with views of the beautiful hotel resort and the Arabian Gulf, this really is Dubai's hottest new location!
When: Every Thursday 7 p.m. to 11 p.m.
How Much?
Regular Package - AED 345 per person inclusive of soft beverages.
Sparkling Package - AED 485 per person inclusive of house pouring and soft beverages plus selected cocktails.
Kids from 5 to 12 - AED 170